Yesterday, was a happy day for miss Alison Welch, the creator of

Spool Design

. She celebrated her 1 year anniversary of her etsy shop, hoot hoot! Spool is a lovely world filled with light hearted shabby chic jewelry; everything from darling earrings, elegant necklaces and her famous bird egg beads that she hand makes from polymer clay.
Alison is full time graphic designer and my side kick here at work. She enjoys adding personal touches in her creations, like in her new collage watch necklaces; like the one featured below. She is also an advocate of attending antique stores, flea markets and loves anything vintage. Back in the day, when she was just knee-high to a tadpole, she would never let anyone in her family throw anything away, because "I could make something with that," and she usually did. Today her junk collecting and obsession to make stuff has landed her right on etsy. She is a proud member of the Delaware Street Team and CSST - Etsy's Cottage Style Street Team; the most wonderful collaboration of Shabby Chic-style Etsiers.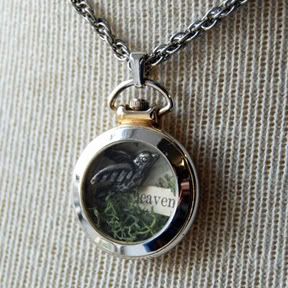 This

Of Heaven and Earth Collage Necklace

is sweet mixture of moss and a sparrow inside of a vintage watch casing.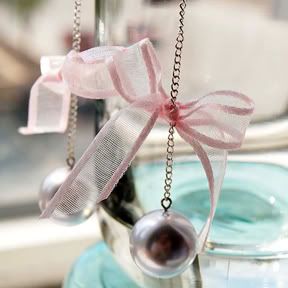 These darling

Belle of the Ball Earrings

are quite stunning don't you think, with a removable pink bow and grayish pearl on a thin silver chain.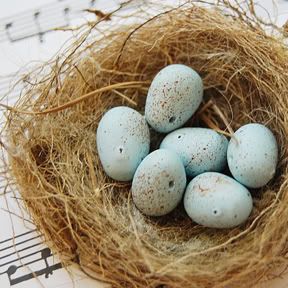 These sweet

Robin's Egg Beads

are hand-made by miss Alison herself, each handcrafted and later speckled with paint.