Today is Red Wednesday, please stop by
Red Heart 13
to get this great discount, buy 1 piece of jewelry and get the 2nd half off. We have lovely new romantic pieces this week, it's all about royalty! Here are a couple new pieces that are new this week:
Empire of Death
, these vintage clip on earrings remind me of a dark royal queen of hearts, who reigns her empire of madness upon a nation. I found these beauties in an antique store on my visit to Salem, MA.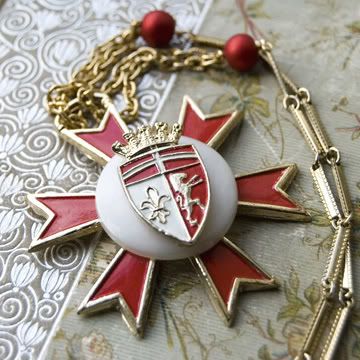 Scarlet Royalty
 is made with red six pointed star crest pendant , two different kinds of gold plated chain and fabulous red matte beads that remind me of silk.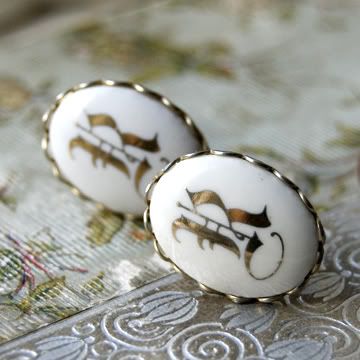 Midnight Raven
vintage clip on earrings, made with a porcelain cabochon and a bold gold "R" in gothic lettering. These earrings are right out of the bewitched town of Salem, MA.