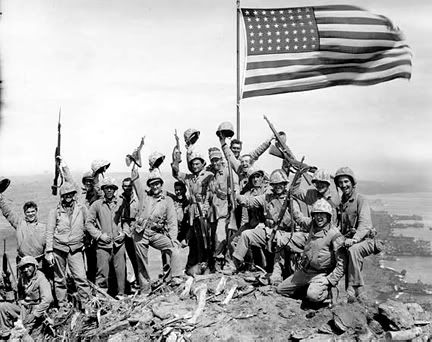 Photo from the Charlestown Historical Society, veterans of the WWII. www.charlestownhistoricalsociety.org/veterans.html
Today is Veteran's Day! I wanted to give my thanks to all the troops and people who have served our country. Please take a moment of your day to remember the men and women who have have fought and are still fighting for our country. 
I'm sure everyone knows someone who has served;  my younger brother Mark is an Army veteran at the age of 26, he served two years in Iraq when he was only 22. I am honored and so thankful that he made it home ok. I know many people who have families over seas and it is hard everyday for them. Let's all give them thanks today, and all of our veterans for defending our liberty and our country. My thoughts are with you and I say THANK YOU!